UOB Global Capital LLC ("UOB Sponsor")

UOB Global Capital LLC is an originator and distributor of private equity, hedge funds, fixed income and real estate products, and a global asset management subsidiary of United Overseas Bank Limited ("UOB"), a leading bank in Asia. UOB Global Capital LLC was founded in 1998 and has US$3.0 billion in Asset Under Management ("AUM") as of 31 December 2022. It operates from offices in New York and Paris, with representation at UOB's headquarters in Singapore. In this way, the firm can conduct its activities and meet investors' needs across the Americas, Europe, the Middle East and Asia.
Since 2008, UOB Global Capital LLC and The Hampshire Companies, LLC have jointly formed three funds with combined AUM of approximately US$1.3 billion (as at 31 December 2022) to focus on investment opportunities in income producing real estate assets in the U.S.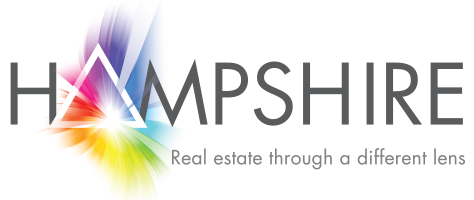 The Hampshire Companies, LLC ("Hampshire Sponsor")

The Hampshire Companies, LLC is a privately held, fully integrated real estate firm and real estate investment fund manager, which has over 60 years of hands-on experience in acquiring, developing, leasing, repositioning, managing, financing and disposing of real estate. It has a diversified investment platform and derives results from its broad experience in multiple commercial real estate asset classes, including industrial, retails, self-storage, office, industrial and multifamily. The Hampshire Companies, LLC currently owns and operates a diversified portfolio of 190 properties across the U.S. with an AUM in excess of approximately US$2.0 billion in value and totalling over 15.0 million square feet. The Hampshire Companies, LLC is also the asset manager of UHREIT bringing its total non-regulatory AUM to US$2.7 billion1.
1As at 31 December 2022.